[subway_login]
CATMA (Computer Assisted Text Markup and Analysis) is a practical and intuitive tool for text researchers. In CATMA users c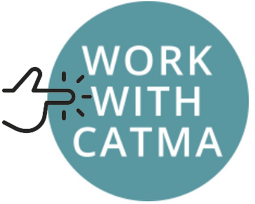 an combine the hermeneutic, 'undogmatic' and the digital, taxonomy based approach to text and corpora—as a single researcher, or in real-time collaboration with other team members.
Just go ahead and try it out!

CATMA's key features are:
Support of digital text in almost any language, incl. right-to-left scripts (e.g. Arabic, Hebrew, Japanese)
Full integration of annotation and analysis functions in a web browser
Web-based collaboration for easy exchange of documents, annotations, and Tags
Freely definable or pre-defined Tags that can also be shared
Interactive natural-language searches across text, corpora, and annotations
Automated statistical and non-statistical analytical functions
Built-in visualization of search results and analyses
Analysis of complex text corpora in a single step
Context-sensitive help function, tutorials, user manual, and help desk
Learn more about CATMA's functionality and try our hands-on tutorials—meow!
________________________________________________________
CATMA is a free, open source development. Our main server is hosted at the University of Hamburg, Germany; we also run a back-up server at the University of Heidelberg as well as two additional backup servers leased from commercial providers. We are committed to data privacy and IP protection.